Maco Old Style Replacement uPVC Gear Box Door Lock Centre Case 35mm
Product Description
Maco Old Style Door Lock Gearbox Centre Case
Single Spindle

A replacement centre case for the Maco Old Style door lock. If you're having problems with your door lock, the gearbox is almost always the problem and changing it is as simple as removing a few screws.
Product Information
Important measurements: 35mm Backset / 92mm PZ Centres

This is the mechanism inside the door that is operated by the handle.

Most likely to be the problem when a lock fails.

Reversible latch for left or right handed doors

Single Spindle - for lever/ lever operations
Technical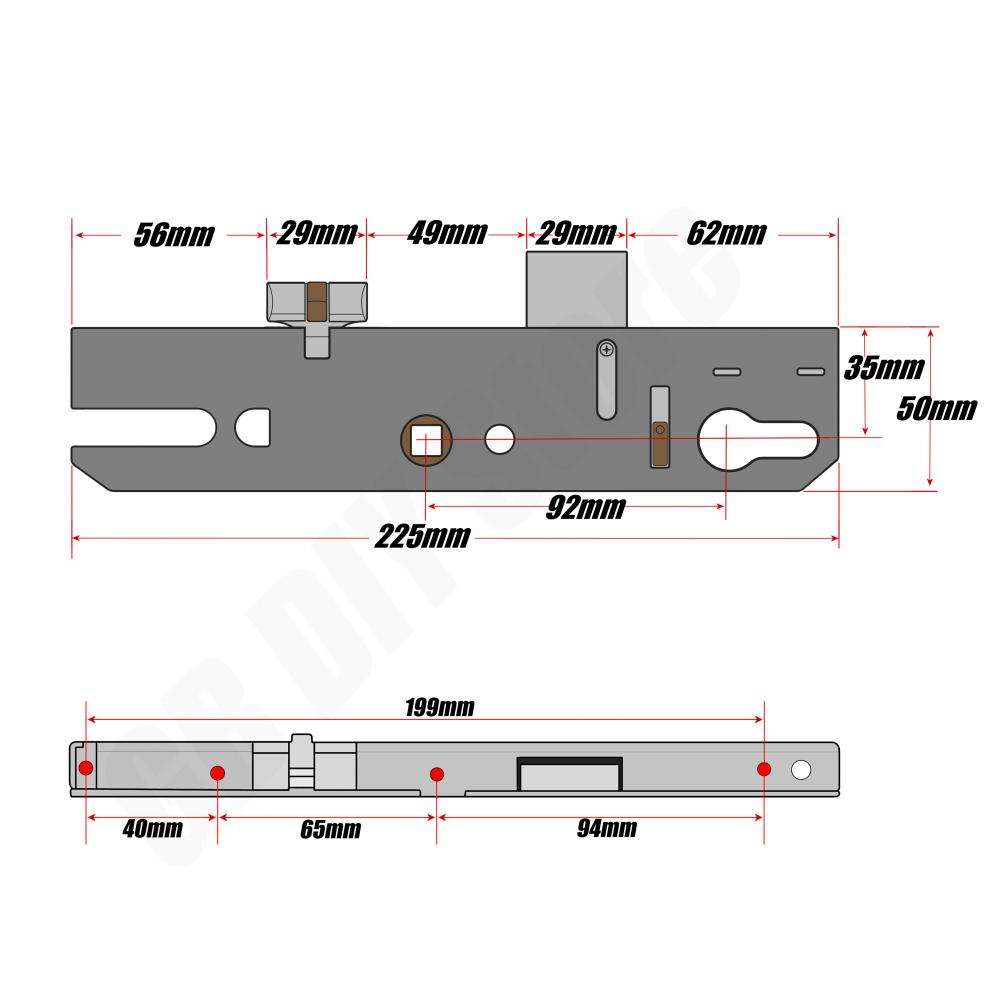 Product Reviews
Write Review
Better than expected

After being told the whole door mechanism had to be changed at a cost of £165 I because of it's age and type I found name of gearbox on door and hey presto you could by just the gearbox for £17.99.
Well after a bit of you tube decided to buy and give it a go .

Ordered and arrived within the stipulated 2/5 working days and was kept up-to-date on shipment , gearbox arrived and was highly delighted with product , is now installed and working great.
First time buying from this company would highly recommend them thank you GB DIY Store

original replacement

Old design but ideal as makes the job of swapping out the gearbox only much easier than dealing with the complete track
Thanks

Replacement doir mechanism

It works well.

Would have been useful to have some sort of instructions, as it was difficult to remove the old mechanism. But when I worked out how to remove that, it was relatively easy to install the replacement.

lock and service

Ordered the wrong gearing system, sent a picture of my old one and he told me which one I needed.
Arrived in good time and refunded the one I ordered wrong in good time.

A good replacement product

I needed a replacement lock and selected this one. Fast delivery and quick and easy fit. Works well and the price was good. What more could you want?
Customers also viewed