Cockspur window handles are usually found on older upvc, timber and aluminium windows. They work by having a spur on the side of the window handle lock over the edge of the window frame to secure the window.
This brief and simple guide will teach you how to measure a upvc cockspur window handle in less than 60 seconds.
How to measure a cockspur window handle
The main thing you need to measure on a cockspur window handle is the stack height. This is the distance between the underside of the spur to the base of the window handle.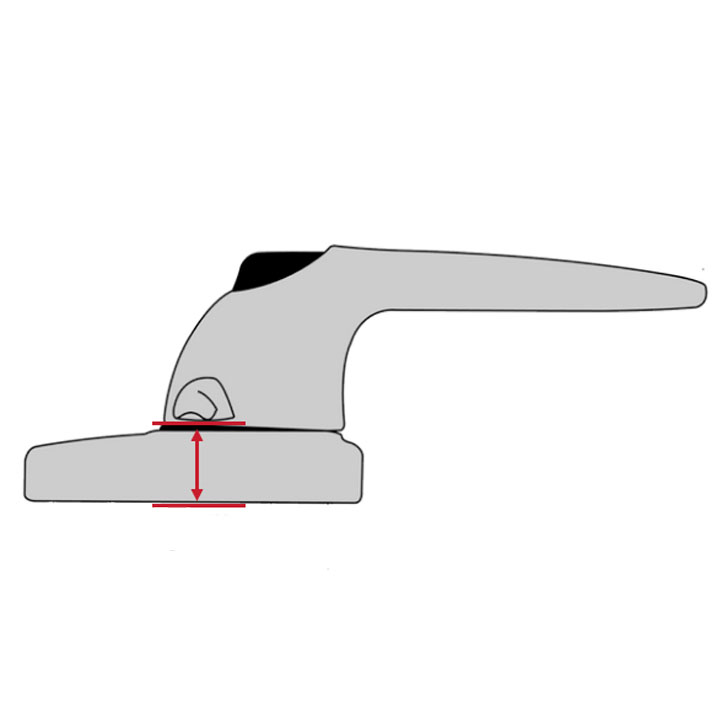 What hand cockspur window handle do I need?
Cockspur window handles are handed so you would need to work out what hand you need. To work out what hand window handle you need is easy. It's the hand you use to open the window with. If you have to use your right hand, then its a right handed window handle.
Where to buy cockspur window handles
GB DIY Store stocks a full range of cockspur window handles and espag window handles. You can view our full range on our website here: Cockspur Window Handles.
Recent Posts
uPVC windows are a popular choice for many homeowners, thanks to their durability, energy efficiency …

If you're like most people, you probably don't think about upvc window handles until one of them bre …

As a homeowner, maintaining a comfortable and energy-efficient living environment is essential. One …