Mila Coldseal 35mm Centre Case Only
Product Description
Mila Coldseal Door Lock Gearbox Centre Case
Single Spindle


A replacement centre case gearbox for the Mila Coldseal multipoint door lock mechanism.
If you're having problems with your door lock, the gearbox is almost always the problem and changing it is as simple as removing a few screws.
Product Information
Important measurements: 35mm Backset / 92mm PZ Centres

This is the mechanism inside the door that is operated by the handle.

Most likely to be the problem when a lock fails.

Reversible latch for left or right handed doors

Single Spindle - for lever/ lever operations
Technical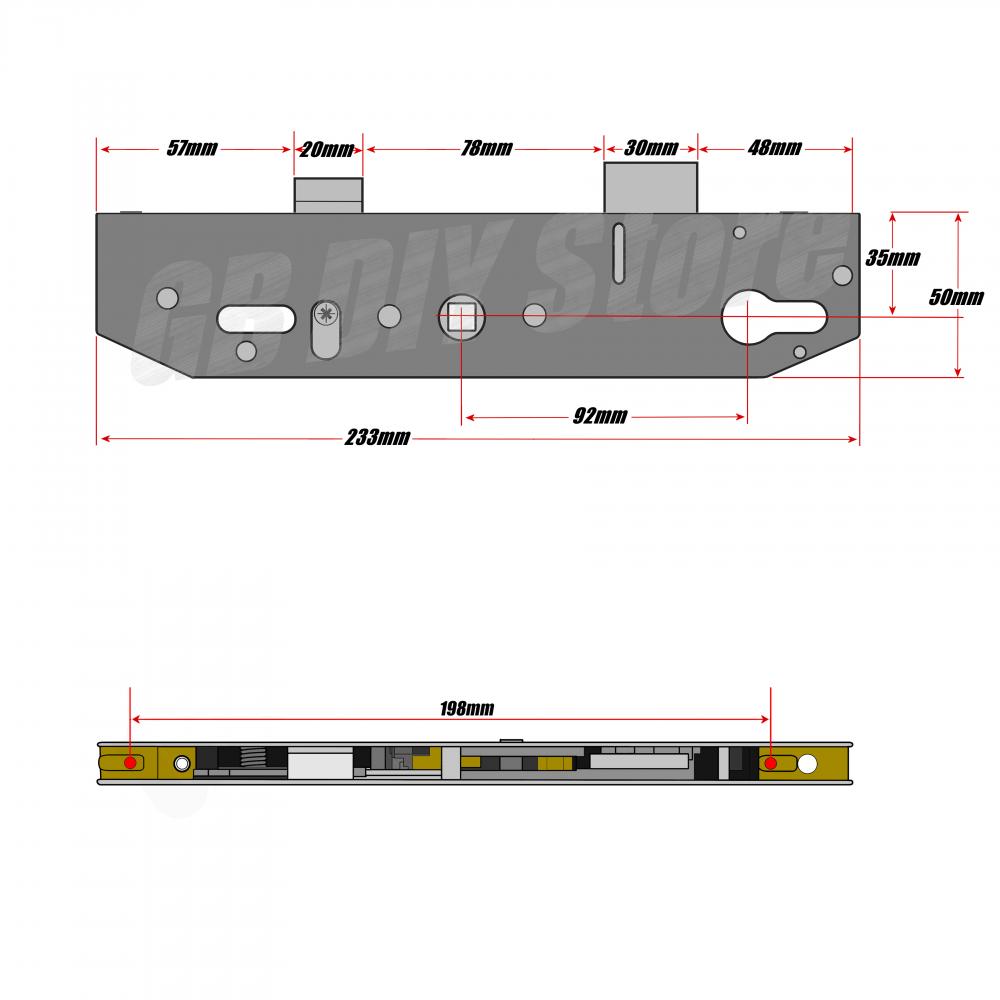 Product Reviews
Write Review
This product hasn't received any reviews yet. Be the first to review this product!