Ferco 70PZ 180mm Door Handle - Chrome
Product Description
Ferco 70PZ uPVC Door Handle 180mm Fixing Centres
This Schlosser Technik 70mm PZ door handle is the new modern replacement for the old Ferco 70PZ door handles. It offers a new stylish design and a larger range of finishes. Unlike the older handle this version is also sprung, so you won't have to suffer the drooping or sagging door handles any longer.
The handle comes with 2 spring cassettes to ensure it returns to the aesthetically pleasing 90 degrees position.
Information
70PZ (70mm critical dimension) from centre of handle spindle to centre of key hole
Includes both internal & external handles
Includes all fixings required
Includes two spring cassettes
Includes spindle
Fully reversible to fit both left and right hand doors
Technical Information & Measuring Guide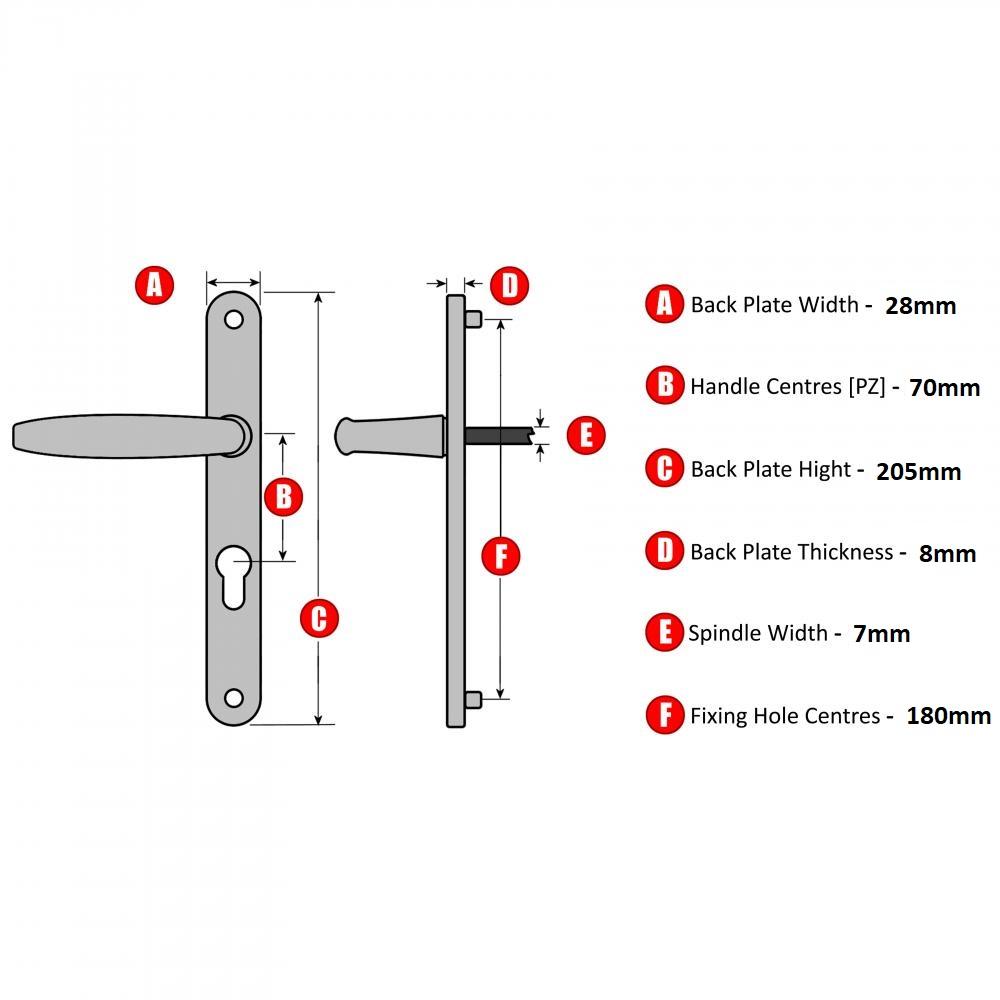 Handle Measuring Guide
Measurement 1
There are only two measurements which are required to ensure full working operation of your new uPVC door handle. The first one being what is known as the PZ measurement. This measurement is the distance from the centre of the key hole the to centre of the handle lever or spindle hole. This is measurement B on the technical diagram.

Measurement 2
The second measurement is the distance between the two fixing points which are the screw holes on the uPVC door handles backplate. This is measurement F on the technical diagram.

If the above two measurements match up then the door handle will fit and operate perfectly. All other measurements on the door handle are mainly aethetics and won't affect fitting or operation if they're different.
Product Reviews
Write Review
This product hasn't received any reviews yet. Be the first to review this product!