Posted by Nathan on 7th Jul 2021
Upvc window handles are easy to identify. We're going to go through the most common window handles you might find on your windows so you can easily identify and replace them.
Espagnolette (Espag) Window Handles
Espag window handles are the most common handle you will find on your upvc windows. They are easy to identify as they typically only have two screws, one either side of the lever, and a spindle protruding from the bottom of the handle.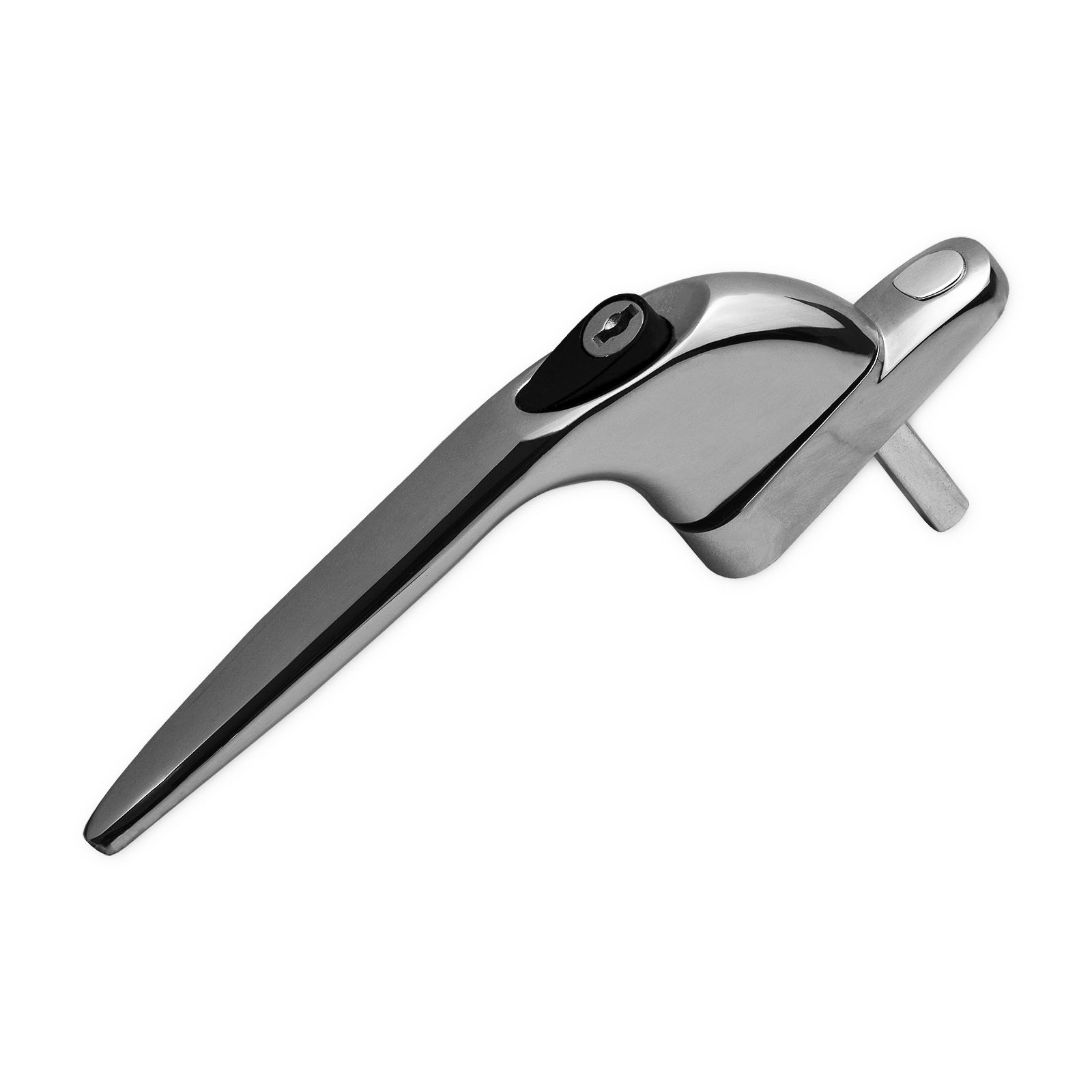 Espag window handles are used in combination with an espag locking mechanism. The spindle locates into this mechanism and operates it to lock and unlock your window.
At GB DIY Store we stock a full range of espag upvc window handles. You can view our range here.
Cockspur Window Handles
The second most common window handle is the cockspur window handle. Cockspur window handles can be identified by the spur which sticks out from the side of the handle. Cockspur handles use this spur and lock over the edge of the window frame to secure your window. They are also secured by four screws, two on either side of the lever.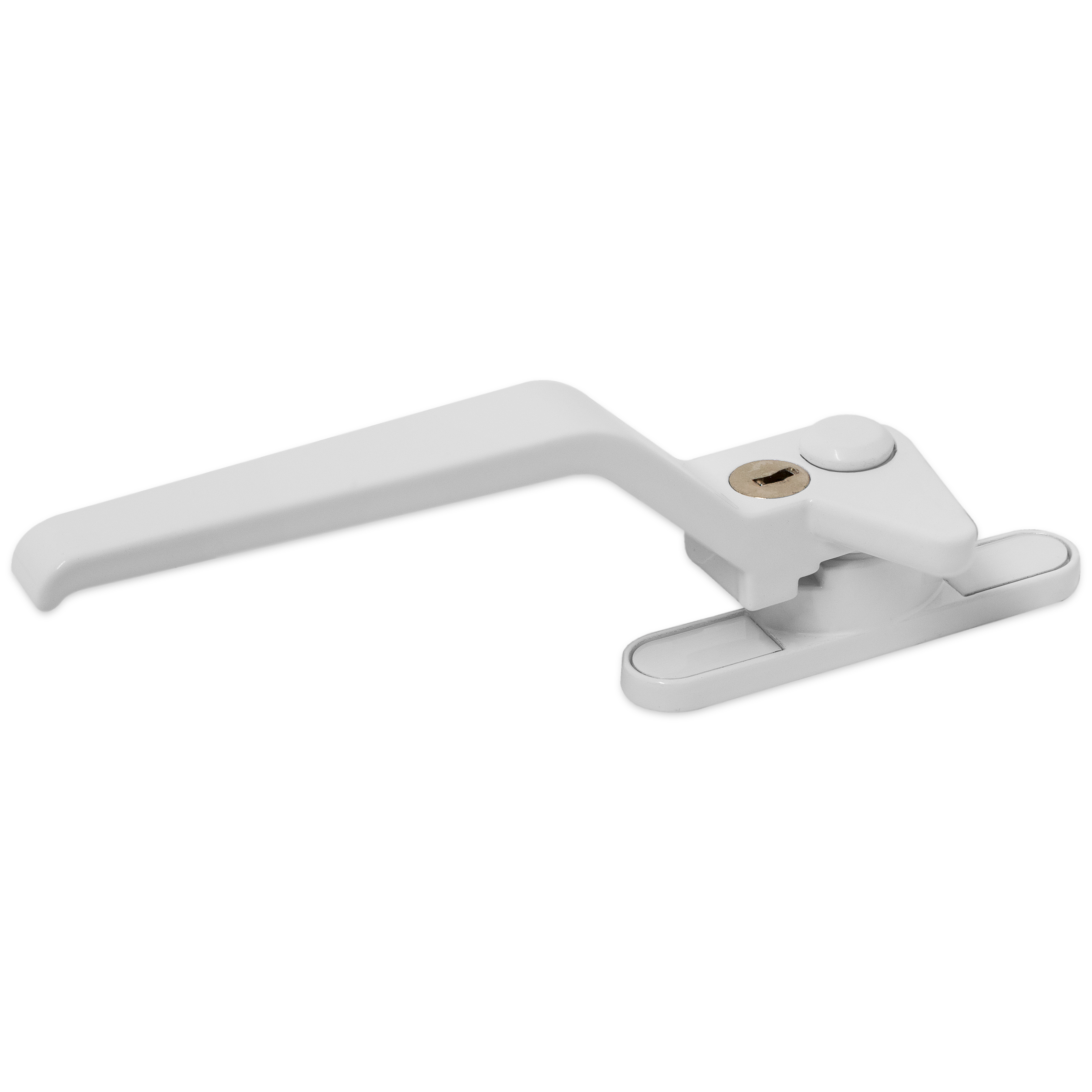 The spur of the handle will usually lock onto a cockspur wedge or striker plate. These wedges help create compression and pull your window in tighter for a better seal.
A wide range of cockspur handles can be find on our website here.
Tilt and Turn Window Handles
Tilt and turn window handles will only be used on tilt and turn windows. They look very similar to an espag window handle but are only used on tilt and turn windows. Tilt and turn windows will open inwards, into your home which is the main identifying trait of a tilt and turn window.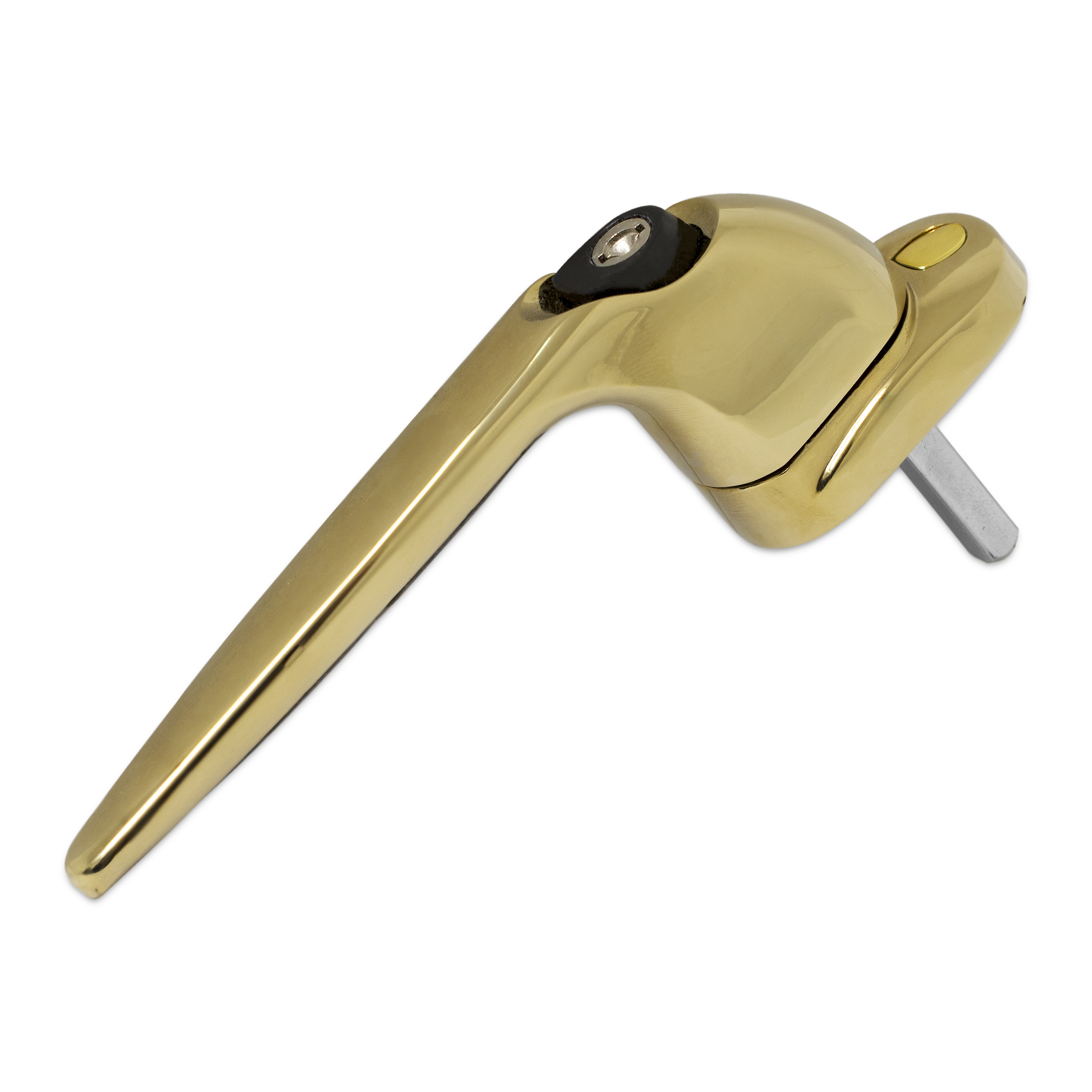 Tilt and turn window handles will have a much larger base than a normal espag window handle. This is because tilt and turn windows are typically heavier and the larger base makes the handle more sturdy and longer lasting.
You will find tilt and turn window handles available here.