Trojan Sparta Cranked Espag Window Handle
Product Description
Trojan Cranked Espag Window Handle
The Trojan sparta 2 handle is a elegant and stylish handle which boasts a high quality and ergonomic design. It is made by Trojan, a leading manufacturer in window and door hardware. This handle is suitable for all window espag and shoot bolt mechanisms.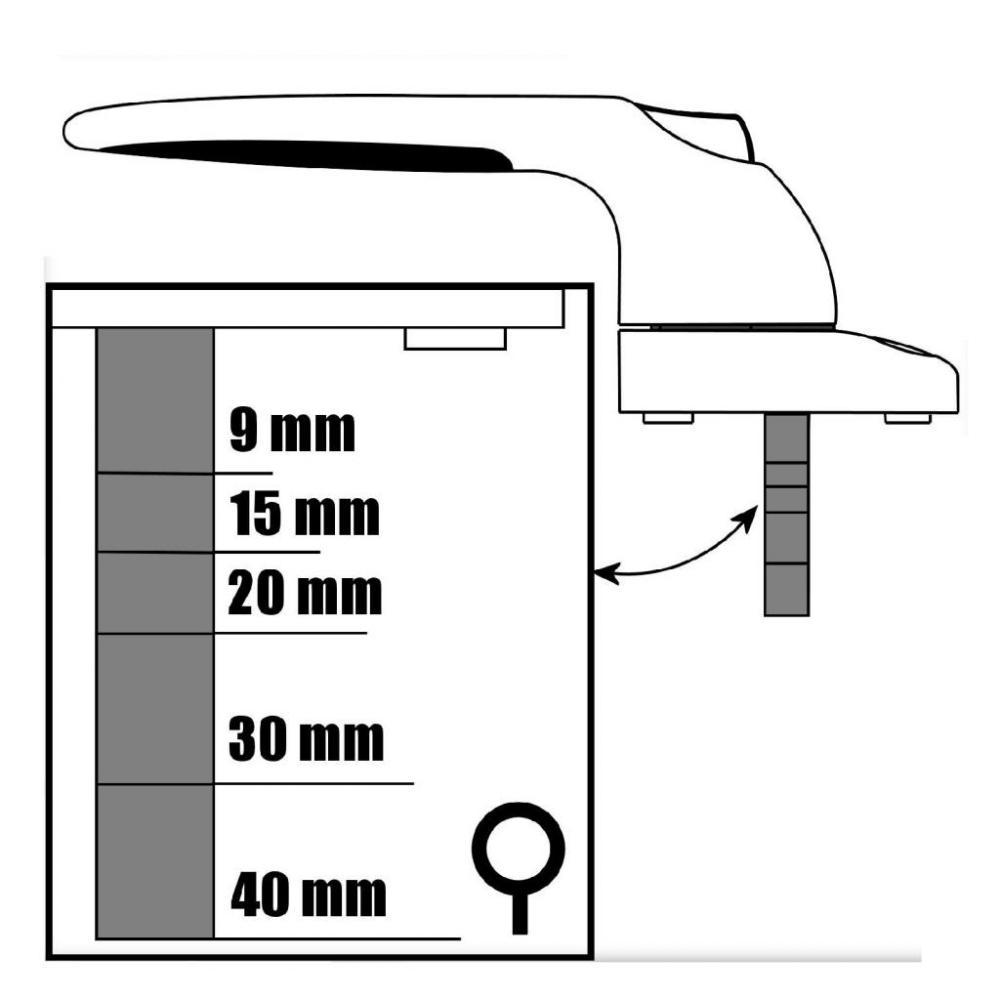 Features
Universal handle


Secure handle (can not be flicked open

)




43mm screw hole centres

Child safe handle, requires button press

Comes with 2 fixing screws per handle

Comes with 1 key per handle


Comes with 1 screw cover cap per handle
Dimensions
Screw Hole Centres: 43mm

Spindle Length: 9, 15, 20, 30 & 40mm


Spindle Width: 7mm Square
Measuring your handle

Screw Hole Fixing Centres:
Most espag handles are made to industry standards with 43mm screw hole centres, therefore it really doesn't matter if you choose a style that's different to your existing handle, as long as the handle centres measure 43mm these handles will fit.

Handing:
These handles are cranked/offset so you will need to check the handing. Basically a left handed handle is one you would use your left hand to open. Please view the pictures for more information.
Spindle Length:
Remove the two screws fixing the handle to the window and measure from the base of the handle to the tip of the spindle.

Spindle width:
Although almost all espag spindle widths measure 7mm square, its worth checking before ordering as some unusual 8mm variations have been known, although these are mostly on timber windows.
Product Reviews
Write Review
cranked window handles

Excellent product and a very good company to deal with, I asked a few questions to make sure these were the correct products for me and the response was quick and very informative, would definitely use this company again.
Customers also viewed