GU Old Style Replacement Mechanism Door Lock Centre Case 30mm Backset
Product Description
GU Old Style Door Lock Gearbox Centre Case 30mm
High quality & All metal Parts
Product Information
Important Measurements: 30mm Backset / 92pz Centres

This is the mechanism inside the door that is operated by the handle.

Most likely to be the problem when a lock fails.

Reversible latch for left or right handed doors
Fitting Advice
Gearbox is easily reattached to the locking strip via three star head screws.
The diagram below gives all sizes needed to identify the lock, however, if you need more information please contact us.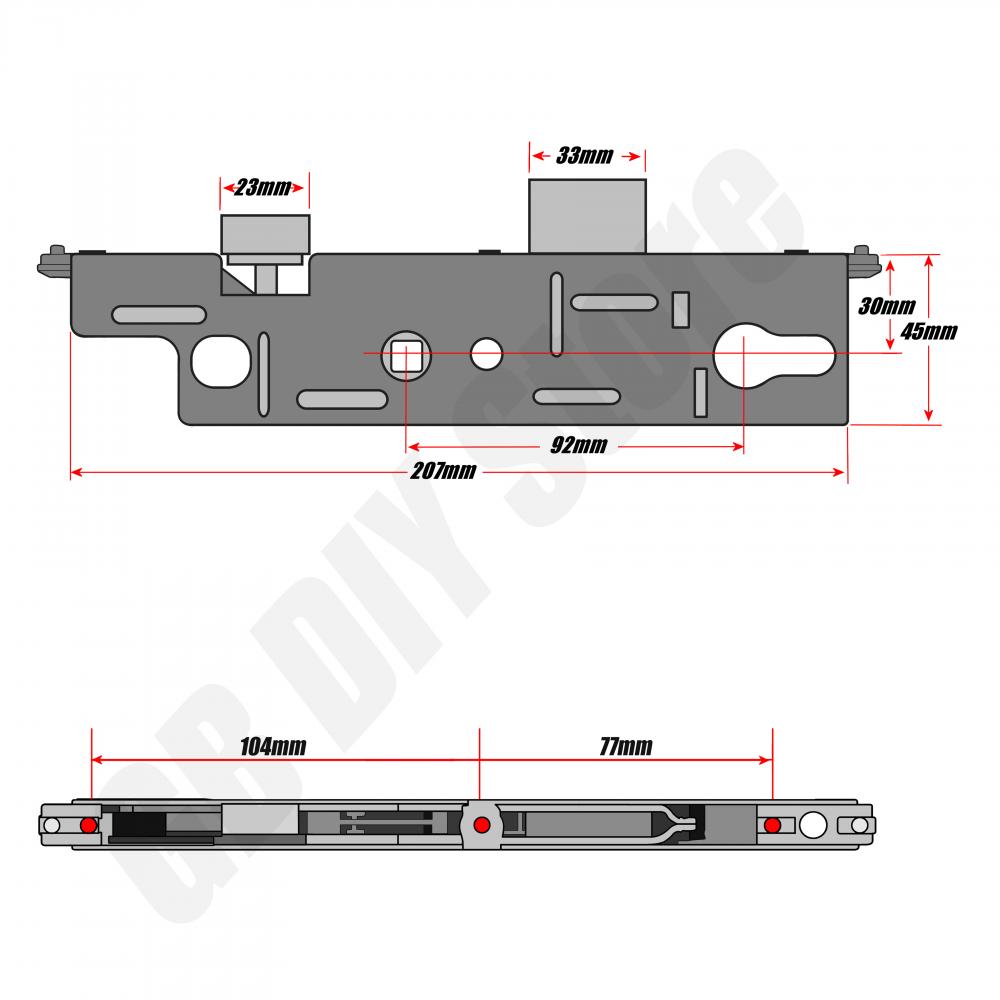 Product Reviews
Write Review
Cost effective door locking replacement

Spot on replacement product! No need to say more.

Old pvc Door lock failure

I have two doors with this lock and one failed, of course withe door locked in the closed position, I managed to get the door open by taking out the window, but as the doors have to be thirty years old and the frame encapsulated both sides I was fearing a new door.
A search of the internet found the DIY Store, and the exact replacement lock. I found the diagram with dimensions most helpful, also the staff when I rang to check a dimension

Cost effective repair to UPVC door lock

I had a local locksmith look at my door and he quoted £125 all-in to replace the gearbox mechanism.
I then managed to locate the exact gearbox on the GBDIY website for less than a fifth of the quoted repair. I changed the part myself after viewing similar repairs on YouTube; thus saving over £100.

Great part and service from GBDIY....will use again.

Wait and see, really

It looks well made but for the nipples which connect with the sliding fittings to the top and bottom. The nipples only just engage with the sliding mechanism. They should be longer. At the moment it works, so fingers crossed.

The service was excellent!

lock system

This item was perfect, easy to fit and worked first time, excellent result.
Customers also viewed